Spanish Catalan Constitutional Crisis
Spanish Catalan Constitutional Crisis
Spanish Catalan Constitutional Crisis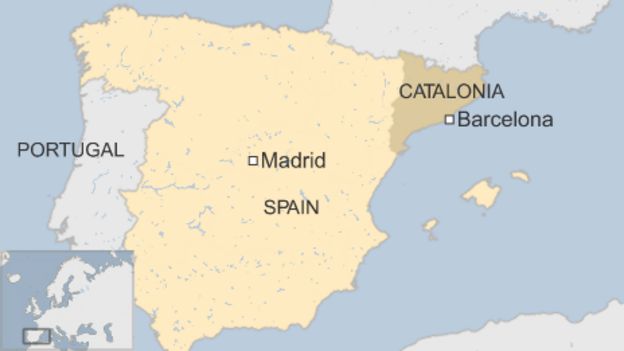 Trouble is brewing in Catalonia. As the Spanish Constitutional Court suspends an impending and controversial vote on declaring independence from the rest of Spain. This after agreeing to review an appeal by central authorities in Madrid.
Catalonia has long harboured ambitions to become a republic, after all, as they argue, they are much the richest area of Spain and begrudge supporting poorer parts of the country.
Spanish prime minister Mariano Rajoy said the government was challenging both the new law to legitimize the referendum and the October 1st vote.
Carles Puigdemont, the regional president and one of the main promoters of the referendum, said that neither central Spanish authorities nor the courts could halt their plans.
Read more on this article from time.com
Update on 2017 Spanish constitutional crisis; 02/11/17
Spain has imposes direct rule on the Catalan province and the Catalan "President"  Carles Puigdemont has run off to Belgium to avoid being sent to jail for all sorts of crimes.
The Catalans held what the Madrid government called an "illegal" vote which went in favour of the separatists. Although many Catalans did not even vote.
The sight of Spanish police manhandling demonstrators  was flashed around the world. This is something that went against the Madrid government and in favour of those who want independence.
Spain has had a constitution for less than half a century, before that, General Francisco Franco ruled as a dictator since the Spanish civil war.
This revolt by the Catalans is nothing new and Catalan independence will not go away any time soon. Hopefully there will be a peaceful resolution to this crisis and we can all go back to being friends again. Lets hope so.
I will update this Blog as soon as I have more news on the subject. Which, by the looks of things, wont be long.